ESL Video lesson of the day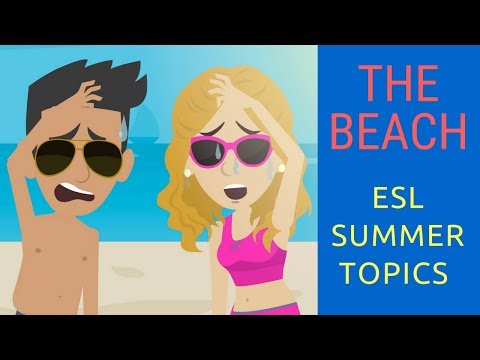 ESL Video lesson of the day
At the beach
The students are going to practice the vocabulary related to a beach holiday and related activities.
ESL Worksheet of the day
ESL Worksheet of the day
Fill the gaps song without you by Miley Cyrus and Kid Laroi
Fill gaps activity with the song Without you Miley Cyrus and Kid Laroi. It's a good activity for a teens and adults. As well, you can do it at the end of the term or the last 15 minutes of the class.

I hope it will be helpful!!
ESL Powerpoint of the day
ESL Powerpoint of the day
Sound not sound soft vs loud
The presentation is about sound, it has some images to refer to the objects that produce sound and those that do not produce sound. It also has some slides about soft and loud sounds.
Newest English ESL projectable worksheets (Powerpoints)
See more
Most downloaded English ESL projectables weekly
See more
Random English ESL projectable materials

Welcome to the English section of the Internet Second Language Collective, an international community of more than a million ESL/EFL language teachers sharing self-made language teaching materials. Enjoy our free teaching resources whether you're teaching English as a second language (TESL) or foreign language (TEFL) in a school or via one-on-one tutoring. Please consider sharing the printable worksheets (doc/docx) and powerpoints (ppt, pptx) you created or type in your teaching tips and ideas ("UPLOAD" menu) for others to benefit from!